The Sunvitational
General information
This is a High School tournament in Florida.
View manager contact information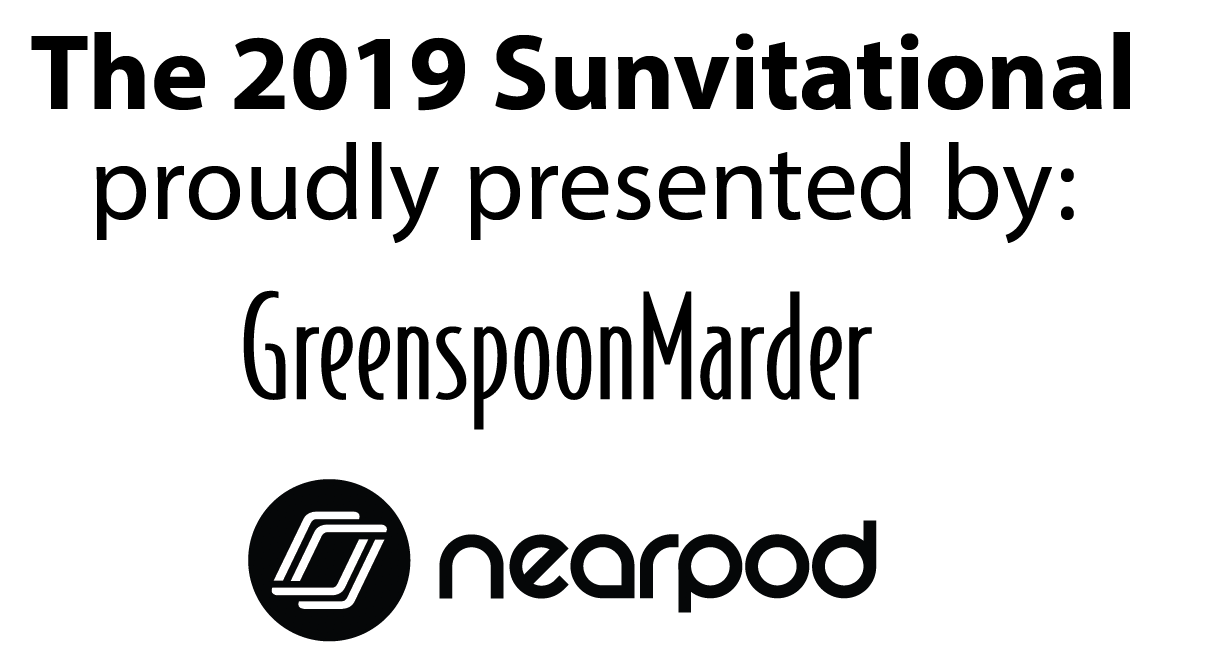 Speechwire Platform:
If you are new to SpeechWire, you'll find it's fairly straightforward. Just be sure you hit the Save button any time you make a change or it will not record your information.
Trophies:
All of our champions will receive hand-painted skim boards to take a little bit of south Florida home with them. The championship coaches will receive hand-painted mini-surfboards, as well.
Congress
Congress will debate three preliminary sessions on Saturday, then Semifinals and Finals on Sunday. Schools may enter up to two pieces of legislation. All legislation is due by December 7, 2018. Submit legilsation to Itiel Wainer (itielwainer@gwu.edu).
Speech
Speech will compete in five preliminary rounds, four on Saturday and one on Sunday. (We
are
dropping the lowest prelim rank and we will use clean breaks--not cumulative ranks--in each elimination round.) We will break to quarterfinals in each Speech event, if entries warrant. This year we are trying NOT to do prelim sections of seven. Whenever possible, we will keep sections to six speakers. Speech competitors can double-enter within each pattern, so an ambitious competitor can compete in four different speech events. (Pattern A: EXT, INFO, DI, POI -- Pattern B: HI, DUO, IMP, OO) Breaks will be determined by total ranks in prelims, followed by recips. Whenever possible we will break the number of competitors on total ranks, using recips only when absolutely necessary.
We will allow internet in extemp prep. However, we cannot guarantee the wifi network or provide power.
LD and PF
Debate will compete in six preliminary rounds. The first two rounds will be pre-set randomly and will take place Friday afternoon. Rounds three through six will be power matched (high-low within brackets). Both LD and PF will break to partial or full Triple-Octafinals, depending on the number of entries. The order of tie-breakers is 1) wins, 2) head-to-head, 3) opposition wins, 4) drop high-low speaker points, 5) total speaker points. This year, Public Forum rounds will be preset (NO coin flip in prelims). LD will use MJP and PF will allow for a limited number of strikes.
Food
The tournament will provide meals for both students and judges Saturday. On Sunday, the tournament will continue to provide food for judges, and will arrange for a variety of food trucks from which students can purchase food.
Hotel
Teams requiring overnight stay are encouraged to book rooms at the Renaissance Plantation Hotel. If you have a need for fewer than 10 rooms please use the reservation link (https://book.passkey.com/e/49807547) to book your rooms. If you require more than 10 rooms please contact Nina Landis (954-308-4560 or nina.landis@whitelodging.com).
Deadline
Entries are due by 5pm on January 4th. Entries dropped after that point will incur the entry fee + a $20 drop fee.
Mailing Fees
NSU University School
AutoNation Center for the Arts
Attention Betty Pilaski - Sunvitational
3375 SW 75th Ave
Fort Lauderdale, FL 33314-1400
Contact Information
Steven Schappaugh
2019 Sunvitational Tournament Director
skschappaugh@gmail.com
Jamaque Newberry
Assistant Director of Forensics
jnewberr@nova.edu
Dan Bishop
Director of the Arts
Danny Swerdlow
Associate Director of the Arts
Caleb Samson
Student Tournament Director
calebjs2003@gmail.com
Steve Schappaugh
Email address: skschappaugh@gmail.com
Phone number: 515 441 1036
Mailing address
NSU University School AutoNation Center for the Arts
3375 SW 75th Ave.
Ft. Lauderdale, FL 33314