The Sunvitational
Sunvite Logistics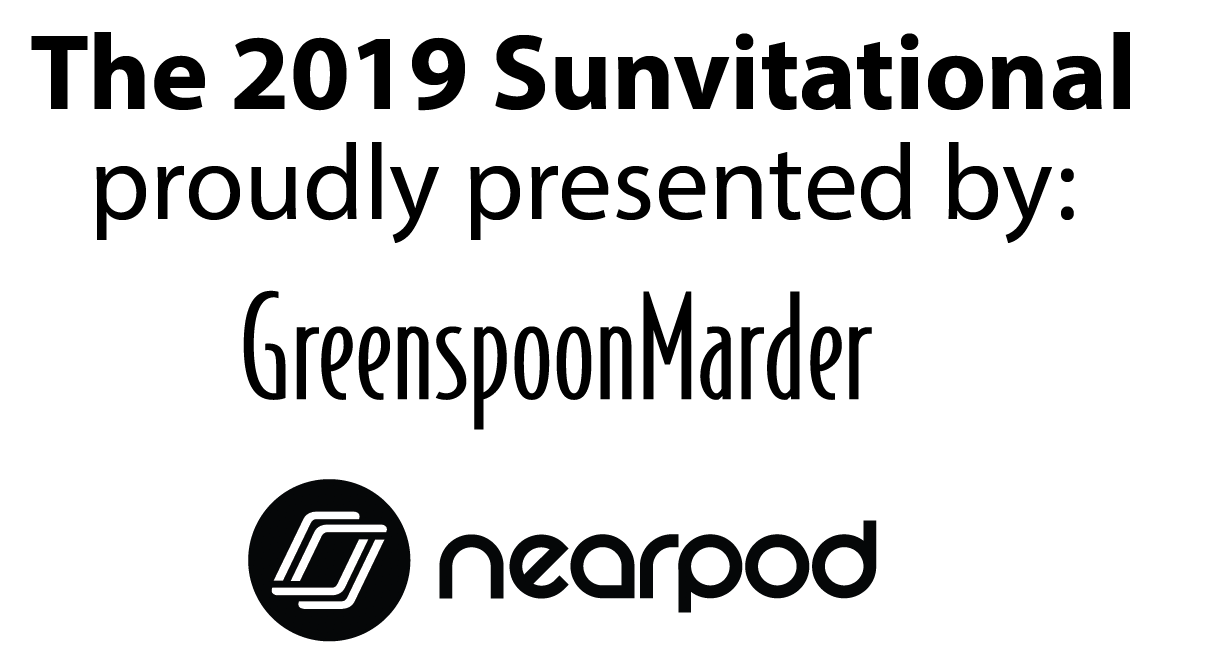 Registration Information
For schools who are competing in LD and PF you must register between 12-3pm on Friday at the Renaissance Hotel. Any school in town may register at that time as well, even if they are not competing in LD or PF.
There are two other options for teams not competing in LD or PF:
1) 5:15-7:30pm on Friday
2) 7:00am-7:30am on Saturday
These options will take place at the Upper School Building of University School.
Registration
will be in the Media Center which is on the 2nd floor of the Sonken Building. We have created two options for teams not competing on Friday. Do NOT be late if you wait until Saturday morning (plan adequate travel time from Palm Beach and Dade - plan for accidents, congestion, etc)
Remind
Sign up to get text alerts from the tournament. These texts are not from Speechwire so they will not be about online ballots, but notices about hospitality, etc.
Send a text to 81010 with @sunvite19 in the message field.

Arrival to Campus Information
Friday note: No one should report to campus prior to 3:45p.m. If you arrive prior you will be in the midst of USchool dismissal. Aside from congestion, parking won't be readily available. Schematics will be released online at 4pm and then the rounds will begin at 4:30pm
Saturday: The tabroom will be open beginning at 7am. Judges' Lounge will be available at 7am for judges to get settled. Hospitality will be available sometime around 7-7:30.
Campus Map: Click here for a map that shows parking information and building locations.Please drop students off in front of the Upper School/Sonken Building!
Important Room Locations
Tab-Upper School Media Center in Sonken Building
Judges' Lounge - Upper School Cafeteria in Sonken Building
Student Concessions - Epstein Center for the Arts
Student Meals - Middle School Cafeteria in the Dauer Building (Saturday only)
Extemp Prep - Lower School Cafeteria
Protests
All protests will be adjudicated using NSDA rules.
WiFi Information - There is an open Sunvitational Wifi for competitors and judges.
Postings Information to provide Students
1. Navigate to www.speechwire.com
2. Near the top of the page, click LIVE!
3. On the link for The Sunvitational, click Schematics
4. Select the event you wish to view and click the button to view it.
Judges' Lounge Hospitality Information
All judges' lounge hospitality will be served in the Upper School Cafeteria in the Sonken Building
Friday dinner - 5:30-7:30
Saturday breakfast - 7:30-10:00
Saturday lunch - 11:30-1:30
Saturday dinner - 5:30-8:00
Sunday breakfast - 7:15-10:00
Sunday lunch: 11:30-1:30
Student Meal Information
Student meals (Saturday only) are served in the Middle School Cafeteria in the Dauer Building
Saturday lunch - 11:30-1:30
Saturday dinner - 5:30-8:00
Updated Schedule
TENTATIVE SCHEDULE – We will accelerate whenever possible
PF & LD
Friday
Round 1 – 4:30
Round 2 – 7:15
Saturday
Round 3 – 8:30
Round 4 – 11:30
Round 5 – 2:15
Round 6 – 5:00
Speaker Awards Posted and winners can collect awards in Tab – no formal awards ceremony as elimination round awards will be given in the room
Triples (if needed) – 7:30
Sunday
Doubles – 8:00
Octas – 10:30
Quarters – 12:00
Semis – 1:00
Finals – 3:30
Speech
Saturday
Round 1A – 9:00 (Extemp Prep at 8:30)
Round 1B – 10:30
Round 2A – 12:00 (Extemp Prep at 11:30)
Round 2B – 1:30
Round 3A – 3:00 (Extemp Prep at 2:30)
Round 3B – 4:30
Round 4A – 6:00 (Extemp Prep at 5:30)
Round 4B – 7:30
Sunday (NOTE we begin with pattern B)
Round 5B – 8:00
Round 5A – 9:30 (Extemp Prep at 9:00)
Quarters for DI, Extemp, OO, Impromptu – 11:30 (Prep at 11:00)
Semis – 1:30 (Prep at 1:00)
Finals – 3:30 (Prep at 3:00)
Awards – 5:30
Congress
Saturday
Round 1 – 9:00
Round 2 – 1:00
Round 3 – 5:00
Sunday
Semis – 9:00
Finals – 1:30
Awards – 5:30
Speech
Speech will compete in five preliminary rounds, four on Saturday and one on Sunday. (We
are
dropping the lowest prelim rank and we will use clean breaks--not cumulative ranks--in each elimination round.) We will break to quarterfinals in each Speech event, if entries warrant. This year we are trying NOT to do prelim sections of seven. Whenever possible, we will keep sections to six speakers. Speech competitors can double-enter within each pattern, so an ambitious competitor can compete in four different speech events. (Pattern A: EXT, INFO, DI, POI -- Pattern B: HI, DUO, IMP, OO) Breaks will be determined by total ranks in prelims, followed by recips. Whenever possible we will break the number of competitors on total ranks, using recips only when absolutely necessary.
We will allow internet in extemp prep. However, we cannot guarantee the wifi network or provide power.
LD and PF
Debate will compete in six preliminary rounds. The first two rounds will be pre-set randomly and will take place Friday afternoon. Rounds three through six will be power matched (high-low within brackets). Both LD and PF will break to partial or full Triple-Octafinals, depending on the number of entries. The order of tie-breakers is 1) wins, 2) head-to-head, 3) opposition wins, 4) drop high-low speaker points, 5) total speaker points. This year, Public Forum rounds will be preset (NO coin flip in prelims). LD will use MJP and PF will allow for a limited number of strikes.
Online Ballot Instructions
https://youtu.be/AQy9Bm-grVI