Littleton Little-tourn
General information
This is a High School tournament in Colorado.
View manager contact information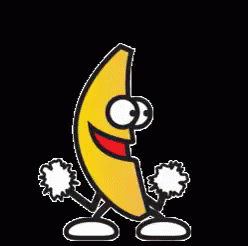 The Littleton Little-tourn(ament)
Dear Coaches,
Get ready! Littleton is hosting our first tournament in a long time, and it's going to be a little different.
Please join us for the Littleton Little-tourn on Saturday, December 9th 2023 at Littleton High School, 199 E. Littleton Blvd. Littleton CO 80121.
Here's what's different. This is a themed tournament. We are hosting a 2000s themed tournament, and we hope you join us in celebrating that odd time in history through fashion and music. Competitors (and coaches) are encouraged to dress up in costume or rock a tight denim-on-denim ensemble (no Brittany Spears midriffs, please). Regular tournament attire is also fine, or be creative and find a good in-between (something like Team Edward/Team Jacob buttons).
Events: HI, DI, Duo, POE, POI, USX, IX, OO, INF, LD, PF, and Spanish language OO.
Schedule: Debate events will have three prelims plus a final and will run throughout the day. Speech events will also have 3 prelims and finals, but will be split into 4 time slots, with roughly 7 events running in each time slot. Which events will run during which time slots will be announced as we get closer to the tournament and will be based on entry numbers. Our hope is that with this schedule, all events will have broke to finals by 3pm.
Doubling: Debaters may not double enter.
Internet: We will use eBallots so please have judges bring laptops or ipads. Students will also have access to the internet, Extempers and Debaters should come with their files downloaded in case of any technical difficulties.
Site: The tournament will be held at Littleton High School - 199 E. Littleton Blvd. Littleton CO 80121
Fees:
-PF, Duo is $20 per entry
-Speech events and LD is $10 per entry
Judging:
-1 judge for every 3 debate entries
-1 judge for every 6 speech entries
Open Tab: This year we are hoping to use the tournament as an opportunity to show other coaches how easy the tournament software is! In that effort, the tab room is open! No need to shyly poke your head in. Please come in, sit down, ask questions, and learn!
Awards: We will offer awards to all finalists in addition to team awards using the CHSAA sweepstakes model.
-------------------------------------------------------------------------------------------------------------------------------
At LHS, we believe in peace, love, and speech & debate. We are a positive and inclusive school, and we encourage your team to lean into this groovy mindset. Come here to have fun, to celebrate your team, your students, and speech & debate overall. Spread those good vibes, and
See you there!
Jon Saliman
Littleton High School
jsailman@lps.k12.co.us
Important tournament rooms
Debate only - 1869
Jon Saliman
Email address: jsaliman@lps.k12.co.us
Phone number: 7203158835
Mailing address
199 E. Littleton Blvd.
Littleton, CO 80121